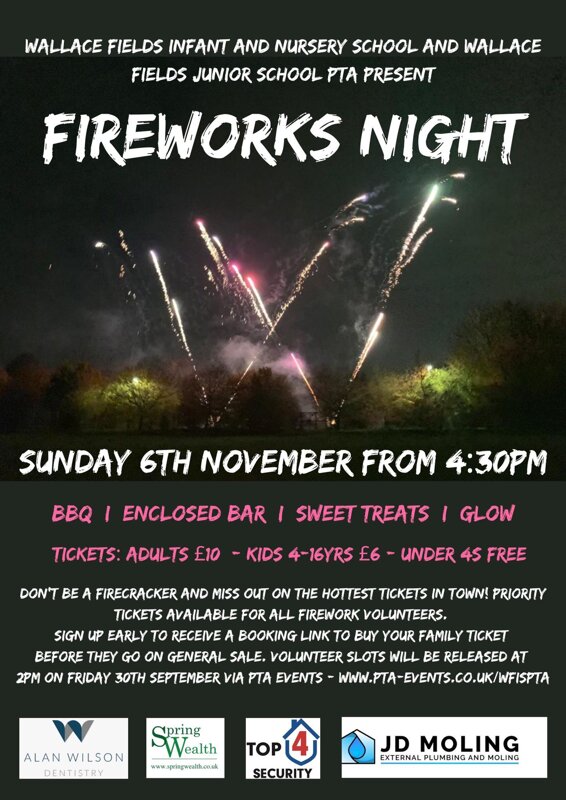 Our super-popular Fireworks night will be on Sunday 6th November.
This year we are releasing volunteer slots for Fireworks Night BEFORE tickets go on sale.
Volunteers will receive priority access to tickets.
Sign up early to receive a booking link to buy your tickets before they go on general sale.
Volunteer slots will go live THIS Friday 30th September at 2pm.
Please sign up for a volunteer slot to avoid disappointment: www.pta-events.co.uk/wfispta
.